Ryan Bruen & Deborah Bruen
Sales Associates
---
Ryan Bruen & Deborah Bruen
Sales Associates
Phone:
Phone:

M:

Ryan's Cell: 973.294.8887

Ryan's Cell: 973.294.8887

mobile

Phone:

O:

Debbie's Cell: 201.919.6105

Debbie's Cell: 201.919.6105

office
Office:
Office:

Coldwell Banker Residential Brokerage

211 South St
Morristown, NJ 07960
Ryan Bruen

Sales Associate
NJ Realtors Circle of Excellence Sales Award 2017 PLATINUM LEVEL

Ryan possesses a perfect balance of quantitative and qualitative skills thanks to his numbers background as an accountant, and his creativity honed via his marketing degree and entrepreneurial endeavors. Ryan takes the time to ensure that your property is marketed for greatest impact by specially targeting the right buyers. Empathetic, motivated, friendly and fun, Ryan will make your entire real estate experience rewarding.
Born and raised in Morristown
B.S. degree from Northeastern University in Accounting and Marketing 
Licensed CPA

Prior to working at Coldwell Banker, Ryan worked at several world-class companies, including:
Citi Habitats -  a top-ranking real estate brokerage in New York City
Grant Thornton LLP -  the fifth largest accounting firm worldwide
Li & Fung -  an international fashion & apparel company
Sullivan & Cromwell -  one of the world's most prestigious financial law firms
Sony Music
Ryan enjoys playing ice hockey, golf, and tennis and is an active member at Spring Brook Country Club. Ryan also has a passion for cinema, having produced independent films and commercials. Ryan's wife of two years, Cara, is a school teacher. Together they have a dog, Henry, who is a two year old Bernedoodle.
Debbie Bruen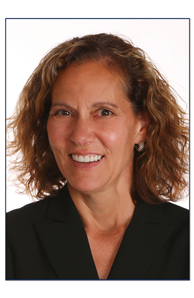 The NJAR® Circle of Excellence Sales Award®: 2015 & 2016 Platinum; 2014 Platinum; 2013 Gold; 2012 Silver; 2011, 2010, 2009 Bronze
Debbie cares for clients just as she does her own family, ensuring that they are comfortable and confident throughout the home buying and selling process while ensuring they are given every advantage possible.


Born and raised Morris County
Raised her three children in Morris County.
Her children all graduated from Morristown High School
Debbie previously served as:

Member of the Parent Associations for:

Hillcrest School
Alexander Hamilton School
Frelinghuysen Middle School
Morristown High School

Girl Scout/Boy Scout Leader
She is an active member of:

The Burnham Park Association (Trustee/Secretary)
Morris County Chamber of Commerce
Morristown Women in Business
Alpha Xi Delta Alumnae Association
New Jersey Association of Women Business Owners
B.S. degree from Rider University
Debbie's husband of 36 years, Scott, manages the Coldwell Banker office in Madison, NJ and is a 39 year Morris County real estate veteran.
If you're from Morris County, ask your parents and/or grandparents who sold them their house...
there's a good chance it was a Bruen.
It all began with Carlton J. Bruen, grandfather of Ryan Bruen and father-in-law of Deborah Bruen.
In the late 1950's, Carlton J. Bruen began as a sales agent with Parmies Agency, which was one of the largest agencies in the area at the time.
After a few years Carlton opened Carlton J. Bruen, Realtor and Insurer across the street from Parmies Agency on Elm Street in Morristown in a two room office.
A couple of years later Carlton bought a house at 218 Madison Avenue in Convent Station and converted the first floor into a real estate office and sold the Insurance end of the business.
In the early 1970's, Carlton was one of the first in the state of New Jersey to buy a Century 21 franchise.
Century 21 Carlton J Bruen Realtors grew to 5 offices

Convent Station/Morris Township
Governor Morris Hotel in Morristown
Parsippany, Mendham
Stirling.
In 1978, Scott Bruen joined the business, selling houses during his summer breaks from college. He went full time in 1981 after graduating college.
In 1984, Carlton Bruen sold his business to Schlott Realtors.
Around 1990, Schlott Realtors then sold out to Coldwell Banker.

Scott Bruen continued to work as a sales agent at Schlott and then Coldwell Banker.
In 1999, Scott Bruen became manager of the Convent Station Coldwell Banker office (Carlton Bruen still owned the building).
Scott has since managed Coldwell Banker offices in Parsippany, Clinton, Morristown, Madison/Chatham and Bernardsville/Basking Ridge.  He currently manages the office in Madison.
In 2008, Deborah Bruen, Scott's wife, became a sales agent with Coldwell Banker.
In 2013, Ryan Bruen, son of Deborah & Scott, began working as a full-time real estate agent at Citi Habitats in New York City, leaving his job as a CPA at Grant Thornton LLP.
In 2014, Ryan Bruen moved to Morristown to form The Bruen Team at Coldwell Banker with Deborah Bruen.
From 2015-2017, The Bruen Team was ranked #1 Sales Team in the Morristown office for Coldwell Banker.

With rapidly advancing technology and increased consumer needs, the Bruens continue to deliver the top-quality cutting-edge service that their clients have come to know and expect from them.
---